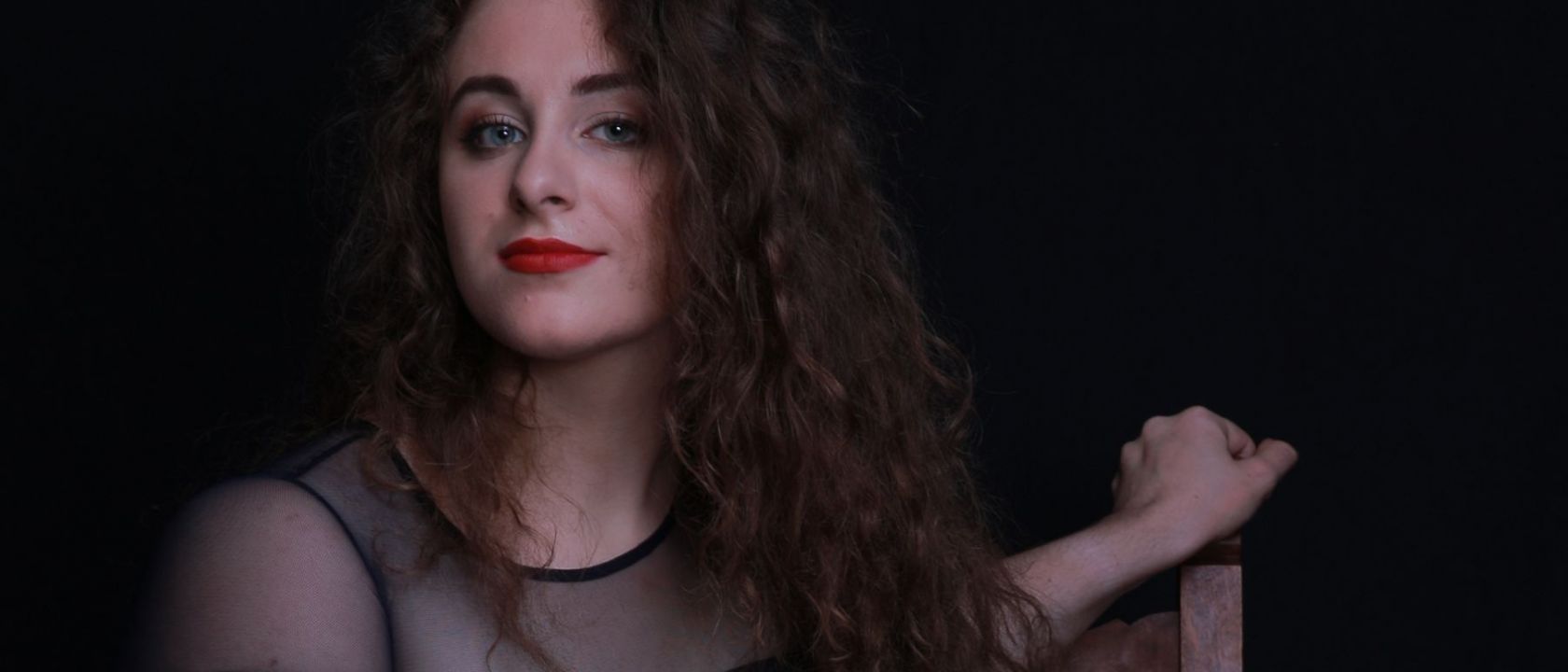 Current as of August 2019
Ukrainian mezzo-soprano Valentina Pluzhni-kova was born in 1996 and since 2015 has been studying with Gennady Kabka at the Tchaikovsky National Music Academy of Ukraine in Kiev. Since 2017 she has also been a member of the Opera Academy of the Warsaw National Opera, where she regularly takes part in masterclasses, notably with Eytan Pessen, Matthias Rexroth, Izabela Kłosińska, Olga Pasiecznik, Paul Plummer, Arabella Cortesi, Helmut Deutsch and Florence Daguerre de Hureaux.
Among her successes in international singing competitions have been a first prize at the 2017 Pearls of Art Competition in Kiev, two special prizes at the 2018 Eva Marton Competition in Budapest and both the second prize and a special prize awarded by the Lucia Valentini Terrani Foundation at the 2018 Iris Adami Corradetti Competition in Padua. Valentina Pluzhnikova was also a finalist in the 2018 Ferruccio Tagliavini Competition in Deutschlandsberg in Austria.
Valentina Pluzhnikova made her professional stage debut as Flora (La traviata) at the National Academy of Music in Kiev in 2016. Other roles that she has sung in Opera Studio productions include the Third Lady (Die Zauberflöte), Maddalena (Rigoletto), Olga (Eugene Onegin), Dunyasha and Lyubasha in Rimsky-Korsakov's The Tsar's Bride, Clarice in Rossini's La pietra del paragone and Siébel (Faust). Her repertoire also includes Mozart's Cherubino (Le nozze di Figaro) and Dorabella (Così fan tutte).
In the summer of 2018 she took part in the Corso d'Opera in Cortona, where she worked with Roberto Coviello, Leonardo De Lisi, Angelo Michele Errico, Alessandro Corbelli and Hugo De Ana. Together with other participants from the course she appeared in the 2019 New Year Gala at the Teatro Verdi in Florence, performing with the Orchestra della Toscana.
As a participant in the 2019 Salzburg Festival Young Singers Project, Valentina Pluzhnikova has appeared as Mlle Dangeville in Adriana Lecouvreur.