œnm . œsterreichisches ensemble fuer neue musik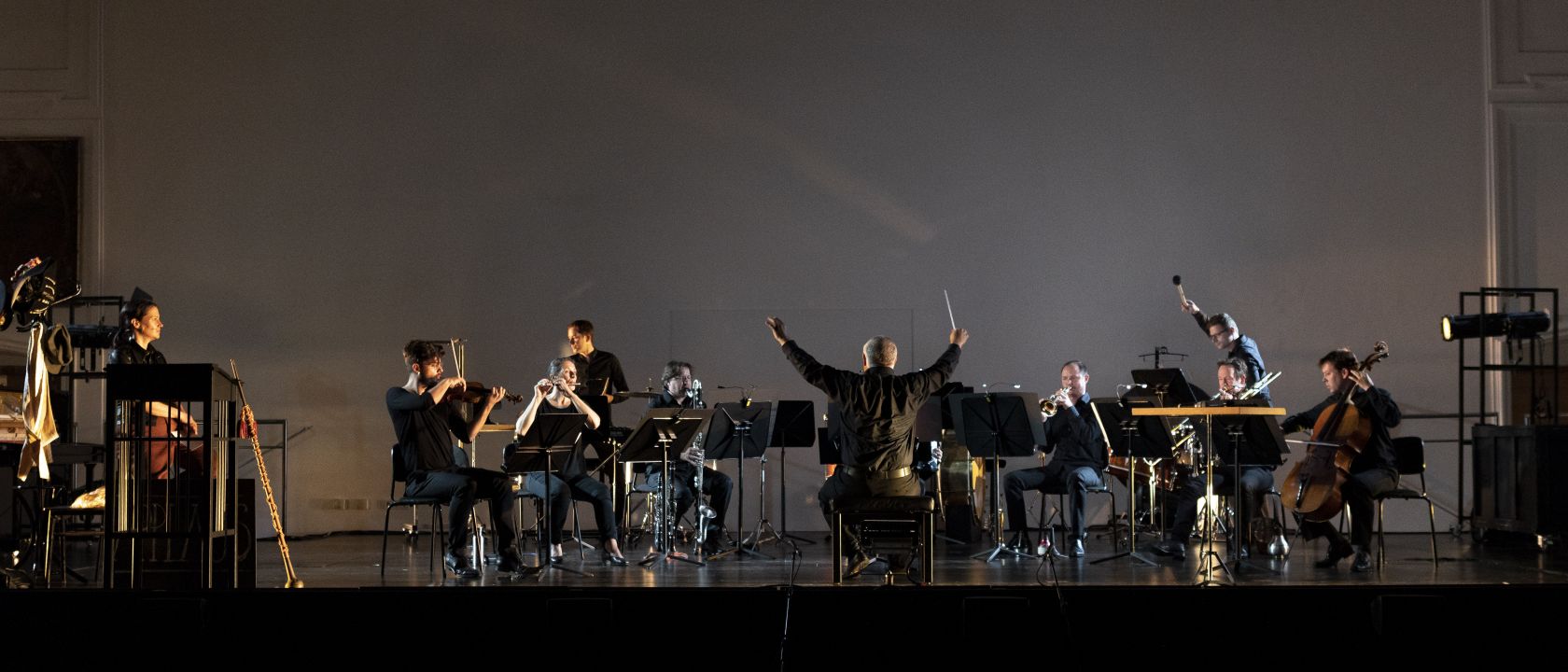 Current as of January 2021
For more than 40 years, œnm has been committed to recording the music of our time, performing in an optimal manner and thinking alongside composers as partners. Musicians from different nations form the body of the ensemble, performing chamber music with great sensitivity and a joy that is audibly conveyed to the audience. The Salzburg-based ensemble looks back at hundreds of world premieres and makes regular appearances all over the world, as well as releasing numerous recordings.
Klaus Ager and Ferenc Tornai founded œnm in 1975. Herbert Grassl continued the development of the ensemble from 1988 and in 1997 Peter Sigl and Frank Stadler took over that responsibility. Since 2011 Peter Sigl has been the sole artistic director of œnm. A major part of œnm's success over the last 20 years has been thanks to Johannes Kalitzke, the ensemble's first guest conductor.
Since 2017 œnm has organized its own concert cycle in Salzburg, which is made possible by the kind financial support of the Art Mentor Foundation in Lucerne. There are four concerts per season, each of which deals with its own, clearly defined musical question. Part of the concept includes flashbacks to the history of music, which is crucial to the ensemble, with all of its focus on contemporary music. For each cycle, œnm commissions a composition and conceives the programme in collaboration with the commissioned composer.
The promotion of the next generation of musicians is also a major focus of the work of œnm. The ensemble is a partner of the Mozarteum University within the Workshop Academy for New Music. œnm collaborates with composition students, as well as the conducting and instrumental departments, and enriches the content for the students, as well as giving valuable practical experience.
Another characteristic of œnm is the close contact it has with its audience, especially as part of the 'ganz privat' concert series, which takes place in œnm's rehearsal room at the Künstlerhaus in Salzburg. In these surroundings, there is room not only for small-scale performances but also for interested inquiries and lively discussions in a friendly atmosphere. The series received the Bank Austria Art Prize in 2012.
Over the past few years the format has also led to increased tours in the surrounding area. Funded by the federal government and the city and province of Salzburg, œnm contributes to a lively, future-oriented musical life throughout the region.
Current as of July 2018