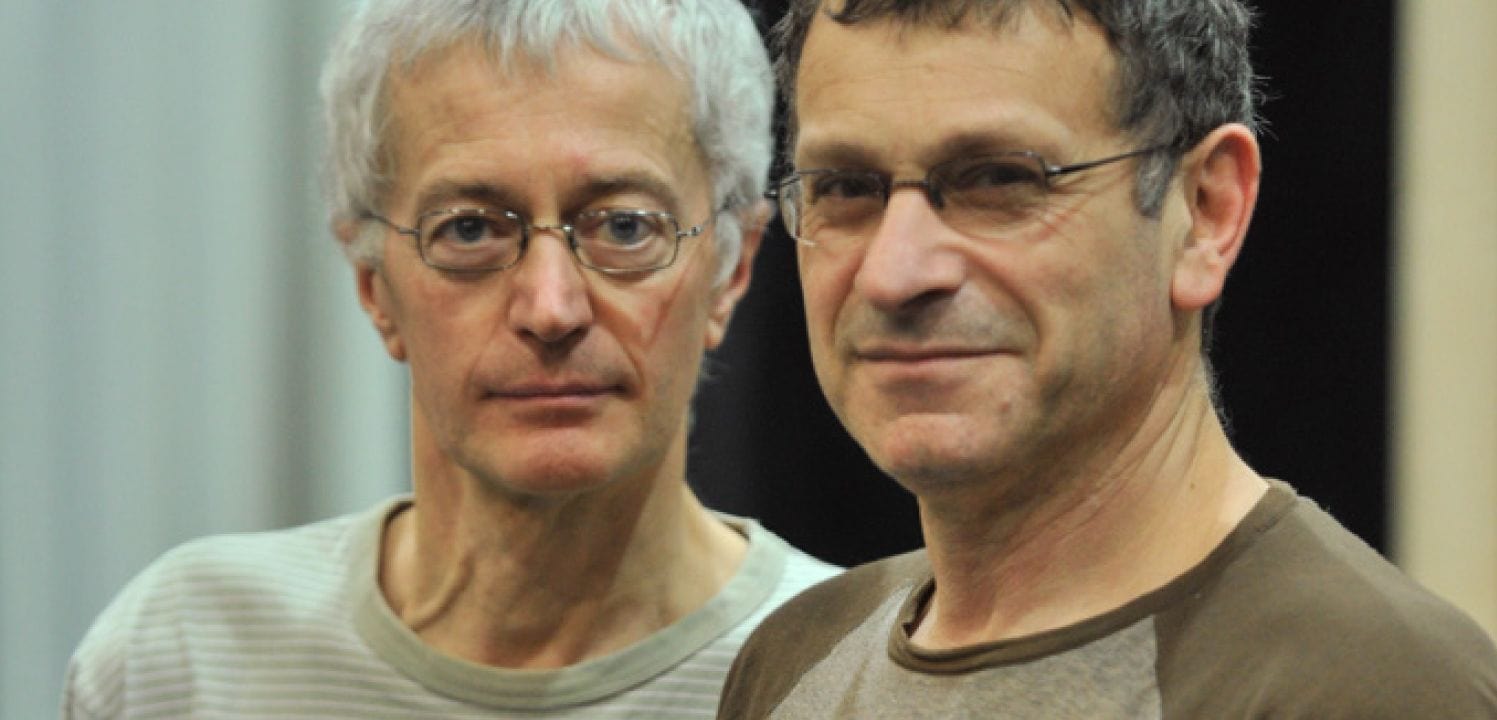 Patrice Caurier (left), Moshe Leiser © no details available
Moshe Leiser and Patrice Caurier have worked together as directors since 1983, co-directing many acclaimed productions in opera houses all over the world.
Among the companies for whom they have worked are Welsh National Opera, Scottish Opera, the Royal Opera House, Covent Garden, the Mariinsky Theatre in St Petersburg, the Théâtre du Châtelet and the Théâtre des Champs-Élysées in Paris, the Opéra de Lausanne, the Opéra national du Rhin in Strasbourg, the Basel Theatre, the Grand Théâtre de Genève, the Angers Nantes Opéra, the Bregenz Festival, the Metropolitan Opera in New York, the Vienna State Opera and the Teatre del Liceu in Barcelona. For the Zurich Opera they have directed Halévy's Clari, Rossini's Mosè in Egitto, Le Comte Ory and Otello and the world premiere of Marc-André Dalbavie's Gesualdo.
They made their Salzburg debut with Giulio Cesare at the 2012 Whitsun Festival, returning at Whitsun 2013 for Norma and at Whitsun 2015 for Iphigénie en Tauride. All three productions starred Cecilia Bartoli, with whom the two directors have worked frequently during the last twelve years. Their Salzburg production of Norma received an International Opera Award in 2014 and in 2015–16 was seen in Zurich and Monte Carlo, at the Edinburgh Festival, at the Théâtre des Champs-Élysées and in Baden-Baden.
Other recent productions have included Maria Stuarda in Barcelona, Covent Garden, Warsaw and the Théâtre des Champs-Élysées, Paisiello's Il barbiere di Siviglia at the Theater an der Wien, Giovanna d'Arco at La Scala, Il trovatoreat the Aalto Theatre in Essen and Don Giovanni, Le nozze di Figaroand L'incoronazione di Poppea in Nantes. The production of Poppea was co-conducted by Moshe Leiser together with Gianluca Capuano. Moshe Leiser and Patrice Caurier will be returning to the Theater an der Wien for Handel's Teseo in November 2018.
Many of their productions have appeared on DVD. Moshe Leiser and Patrice Caurier work exclusively with set designer Christian Fenouillat, costume designer Agostino Cavalca and lighting designer Christophe Forey.