Los Angeles Master Chorale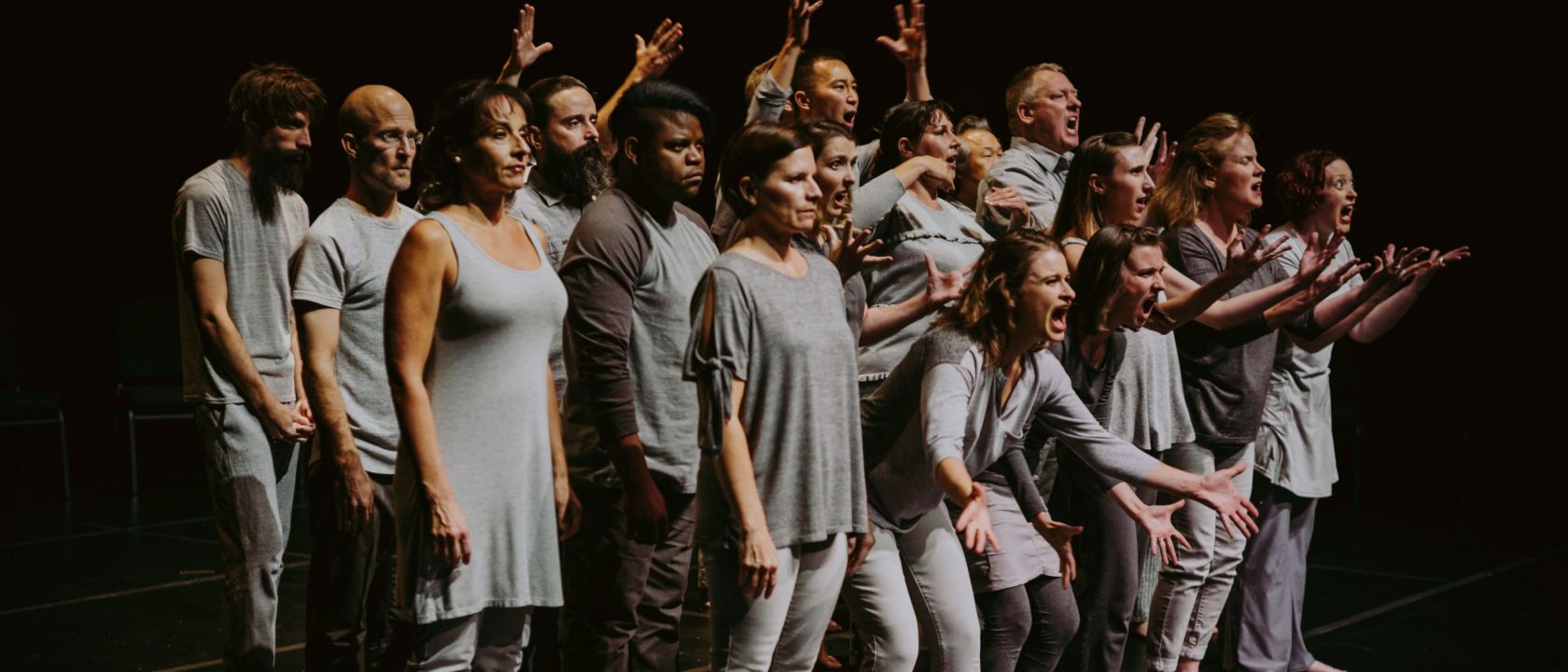 The Los Angeles Master Chorale is widely recognized as one of the USA's leading professional choirs and one of Southern California's most vibrant cultural treasures. Hailed for its powerful performances, technical precision and artistic daring, the Chorale is led by its Kiki & David Gindler artistic director Grant Gershon, with associate artistic director Jenny Wong, and Interim President and chief executive officer Terry Knowles. Its current artist-in-residence is Reena Esmail. Created by legendary conductor Roger Wagner in 1964, it is a founding resident company of the Music Center and choir in residence at the Walt Disney Concert Hall. The fully professional choir is a diverse and vocally dynamic group that reaches more than 175,000 people a year through its concert series at the Walt Disney Concert Hall, frequent performances at the Hollywood Bowl, international touring of innovative works and performances with the Los Angeles Philharmonic and others. Presenting its own concert series each season, the Los Angeles Master Chorale performs choral works from early music to the present day, striking a balance between innovation and tradition.
The Master Chorale has been awarded three Chorus America / ASCAP Awards for adventurous programming as well as Chorus America's prestigious Margaret Hillis Award for choral excellence. In 2017 it was inducted into the American Classical Music Hall of Fame. The Master Chorale has a large and esteemed recording catalogue that includes the Los Angeles Philharmonic's Deutsche Grammophon recording of Mahler's Eighth Symphony, for which the Chorale won a Best Choral Performance Grammy, The Sacred Veil by Eric Whitacre on Signum Records in 2020 and the national anthems and the little match girl passion by David Lang for Cantaloupe Music. The Chorale has appeared frequently on film scores and soundtracks, most recently Star Wars: The Last Jedi, Star Wars: The Rise of Skywalker and Jungle Cruise.
Committed to community engagement and fostering music education in schools, the Los Angeles Master Chorale's education programmes include Voices Within residencies that encourage students to write and perform their own songs, and a large-scale Oratorio Project for high school students. The Master Chorale presents an annual High School Choir Festival bringing teenagers from around Southern California together to perform at the Walt Disney Concert Hall. In May 2019, the High School Choir Festival celebrated 30 years as one of the longest-running and widest-reaching arts education programmes in Southern California. The Chorale returned to Grand Park last July for the first time in three years to host Big Sing 2022, the largest group singing event in state history, bringing together people of all ages and abilities in California.
Since 2018, the Chorale has toured its production of Lagrime di San Pietro; directed by Peter Sellars, it has earned rave reviews across the globe. In the 2022/23 season, the Chorale gave the premiere of its second collaboration with Sellars, Music to Accompany a Departure.