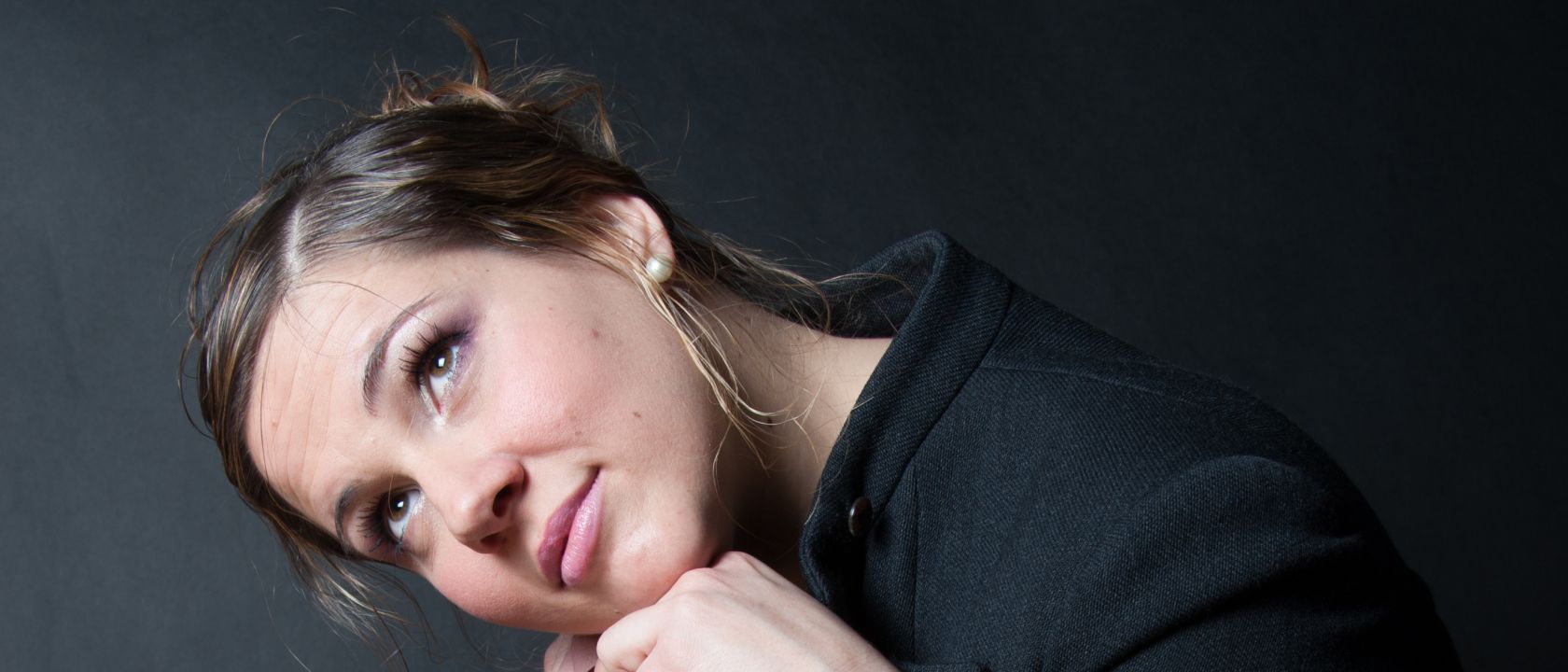 Italian soprano Lavinia Bini studied singing at the Luigi Cherubini Conservatory in Florence. She made her professional stage debut as Despina (Così fan tutte) in Rome and, soon afterwards, appeared as Berta (Il barbiere di Siviglia) in Fermo, after which she received numerous invitations to sing roles that included Serpina (La serva padrona) and Livietta in Pergolesi's Livietta e Tracollo in Bologna and Martina Franca, Zerbine in a French version of La serva padrona (Servante maîtresse) at the Pergolesi Spontini Festival in Jesi, Elena in Nino Rota's Il cappello di paglia di Firenze and Lauretta (Gianni Schicchi) at the Teatro del Maggio Musicale in Florence, a Woman and a Siren in Rinaldo in Ravenna, Reggio Emilia and Ferrara, Elvira (L'italiana in Algeri) in Bari, Adina (L'elisir d'amore) in Brescia, Cremona, Como, Pavia and Trento, Carolina in Cimarosa's Il matrimonio segreto in Ravenna and Lucca, Valencienne (Die lustige Witwe) in Verona, Zerlina (Don Giovanni) at the Teatro Regio in Turin and Donna Anna (Don Giovanni) at the Salzburg Landestheater.
Recent engagements have included Lisette (La rondine) in a touring production that visited Pisa, Modena, Ravenna and Lucca, Amina (La sonnambula), Donna Anna and Ilia (Idomeneo) in Salzburg, Musetta (La bohème) in Ancona, Cagliari and Liège, Tebaldo (Don Carlo) at the Teatro Regio in Parma, Despina in Ravenna and Piacenza, Oscar (Un ballo in maschera) and Norina (Don Pasquale) at the Teatro Lirico in Cagliari, Fidalba in Giovanni Alberto Ristori's Fidalba ed Artabano under Rinaldo Alessandrini at the Purtimiro Festival in Lugo, Rosetta in Marco Tutino's La ciociara in Cagliari, Gilda (Rigoletto) at the Opéra Royal de Wallonie in Liège, Lauretta in Modena, Viclinda in Verdi's I Lombardi alla prima crociata and Adina at the Teatro Regio in Turin, Rossini's Elvira at the Théâtre des Champs-Élysées, Zerlina at the Teatro Comunale in Bologna, Agnieska in the world premiere of Giorgio Battistelli's 7 minuti at the Opéra national de Lorraine, Erighetta and Drusilla in Vinci's L'ammalato immaginario (Erighetta e Don Chilone) at the Festival della Valle d'Itria in Martina Franca, Musetta at the Teatro Carlo Felice in Genoa and Zerlina at the Sferisterio Opera Festival in Macerata. She has also sung Lauretta in Verona, returning as Elle (La Voix humaine) and Susanna in Wolf-Ferrari's Il segreto di Susanna. She has additionally appeared in La Voix humaine in Pisa and given concerts in Parma and Rome. Her most recent appearances include Berta at La Scala, Milan.
In 2015 she won the second prize in the early music and Baroque category at the International Singing Competition organized by the Renata Tebaldi Foundation.