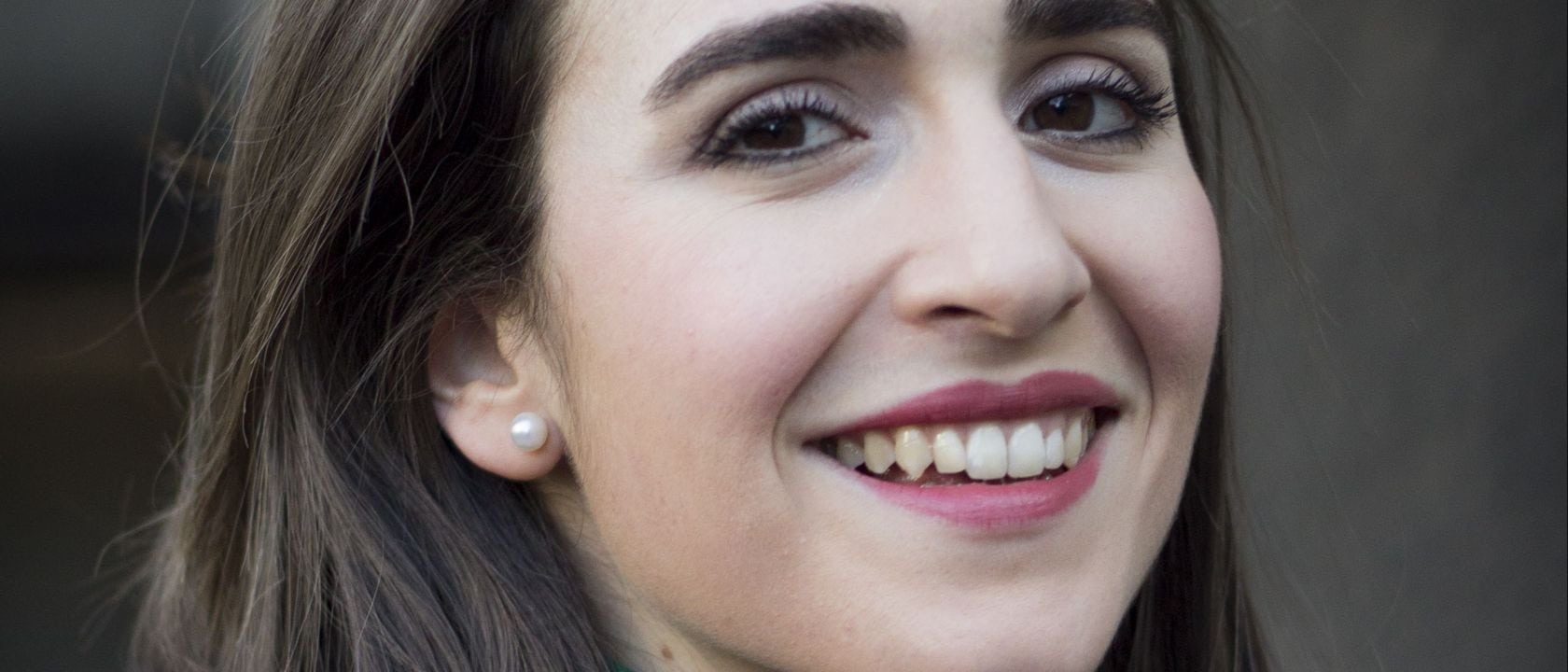 © Eugene Dillon
Current as of August 2019
Born in San Sebastián, Spain, mezzo-soprano Carmen Artaza began her music education playing the violin at the conservatory of her hometown. At the age of 16 she won a first prize in the international section of the German competition 'Jugend musiziert', receiving a scholarship for the State High School for Music Carl Maria von Weber in Dresden. From 2013 to 2017 she studied singing in Munich. Since September 2017, Carmen Artaza has been studying at the Guildhall School of Music and Drama in London, completing her training with master classes with Christa Ludwig, Teresa Berganza and Snežana Stamenković.
Sie has sung the roles of Dorabella (Così fan tutte), Hermia (A Midsummer Night's Dream), Mother Bayard and Ermengarde in Hindemith's The long Christmas Dinner under Dominic Wheeler in productions of the Guildhall School as well as Sesto (Giulio Cesare) and Bianca (The Rape of Lucretia) in Munich. In 2017 she sang Costanza (L'isola disabitata) in a concert performance in Augsburg; the next year she appeared as Paquette in a semi-staged version of Bernstein's Candide with the London Symphony Orchestra under Marin Alsop.
As a concert performer, she has appeared in Prokofiev's cantata Alexander Nevsky with the Munich Symphony Orchestra and in Handel's Israel in Egypt, Bach's Magnificat, Zelenka's Te Deum and Mendelssohn's Elijah under Jörg-Peter Weigle at Berlin's Philharmonie. In 2018 she recorded works by the Catalan composer Enrique Granados for BBC Radio.
Carmen Artaza won the first prize, Audience Award and Encouragement Award at the Vocal Competition Luis Mariano in 2018 and an Encouragement Award at the Federal Vocal Competition in Germany in the junior category in 2016. She holds scholarships from the German National Merit Foundation and from the Spanish Ministry of Culture for studies abroad for the second time.
She sings the role of Bradamante in Marius Felix Lange's children's opera Der Gesang der Zauberinsel at the 2019 Salzburg Festival.