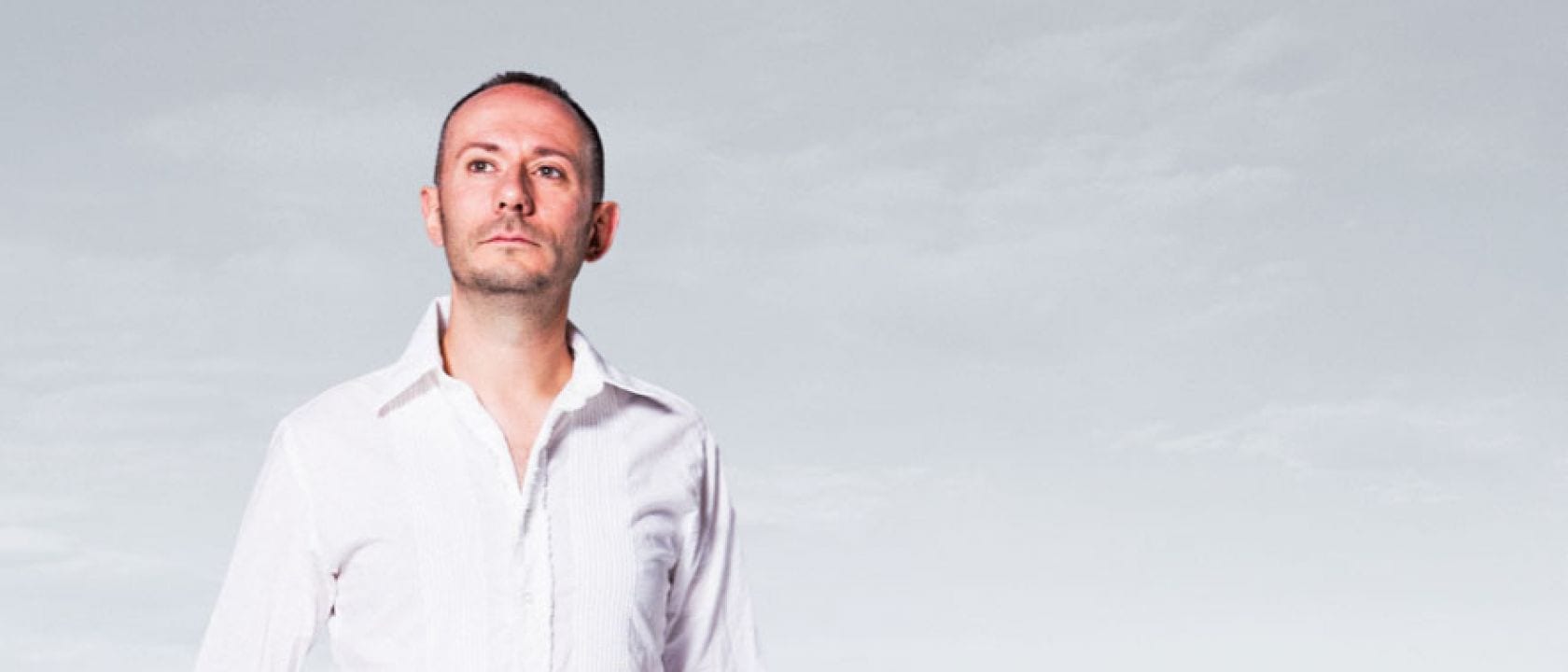 Bogdan Bacanu is one of the defining marimba players of his generation, much praised for his culture of sound and for his deep musicality. He studied marimba at the Mozarteum University in Salzburg with Peter Sadlo and since then has performed both in solo concerts and with orchestras and ensembles. Tours have taken him throughout Europe, Asia and America, and he has appeared as a guest at music festivals such as the Lockenhaus Chamber Music Festival, the Grafenegg Festival, the Carinthian Summer Festival, the Donaufestwochen and les muséiques in Basel.
He has performed in concert with renowned artists such as Keiko Abe, Gidon Kremer, Peter Sadlo, Heinrich Schiff and Momoko Kamiya, and has worked on diverse concert projects with conductors including Dennis Russell Davies, Kent Nagano, Seiji Ozawa, Cristian Mandeal and Horia Andreescu, as well as with leading international orchestras. Composers including John Thrower, Alexander Müllenbach and Emmanuel Séjourné have written works for him, some of which he has already recorded on CD. His diverse discography includes both solo recordings and works with orchestra.
Bogdan Bacanu's great aim is to make the marimba a well-known instrument in the music world. For this purpose, he founded the marimba ensemble The Wave Quartet in 2008. Works by Bach and his contemporaries are a key focus in the Quartet's diverse repertory, which also ranges from Astor Piazzolla to a new arrangement of Bizet's Carmen, and includes original compositions for marimba, some of which were written specially for the Quartet. The Wave Quartet has given concerts and masterclasses at prestigious venues such as the Cologne Philharmonie, the Hamburg Elbphilharmonie, the Berlin Konzerthaus, the Vienna Konzerthaus, Müpa Budapest, the Town Hall in Birmingham, Bozar in Brussels, the Amsterdam Concertgebouw and the Suntory Hall in Tokyo.
In the same year that it was founded, the Wave Quartet released its debut album Aurora Borealis; this was followed by a recording of Bach's three concertos for two harpsichords, conducted by Peter Sadlo with the period-instrument orchestra Salzburg Barock. Its third recording Senza Ripieno, of seldom heard works from the Baroque period, was released in 2011. In 2016 the ensemble released Loco, a recording dedicated to Tango Nuevo featuring works by Carlos Gardel, Astor Piazzolla and Rodrigo y Gabriela. In 2017 the Quartet gave the world premiere of Emmanuel Séjourné's Gotan Concerto for marimba quartet, percussion and orchestra at the Brucknerhaus in Linz; this performance can be heard on the recording Lauda Concertata. The ensemble has also released an album with Sony Classical dedicated to Bach, with L'Orfeo Barockorchester.
In 1998 Bogdan Bacanu was named Musician of the Year in Australia, and in 2010 he became an honorary professor at Sichuan University in China. He has taught solo marimba at the University of Music and Performing Arts Vienna and is currently professor of marimba at the Anton Bruckner Private University in Linz.
In 2006 Bogdan Bacanu founded an international marimba competition, which took place under his direction, with the cooperation of the Mozarteum University and Mozarteum International Summer Academy in Salzburg and the Anton Bruckner Private University.
He plays exclusively on Adams marimbas. This renowned instrument-maker has developed his own 'Bogdan Bacanu Signature Series'.