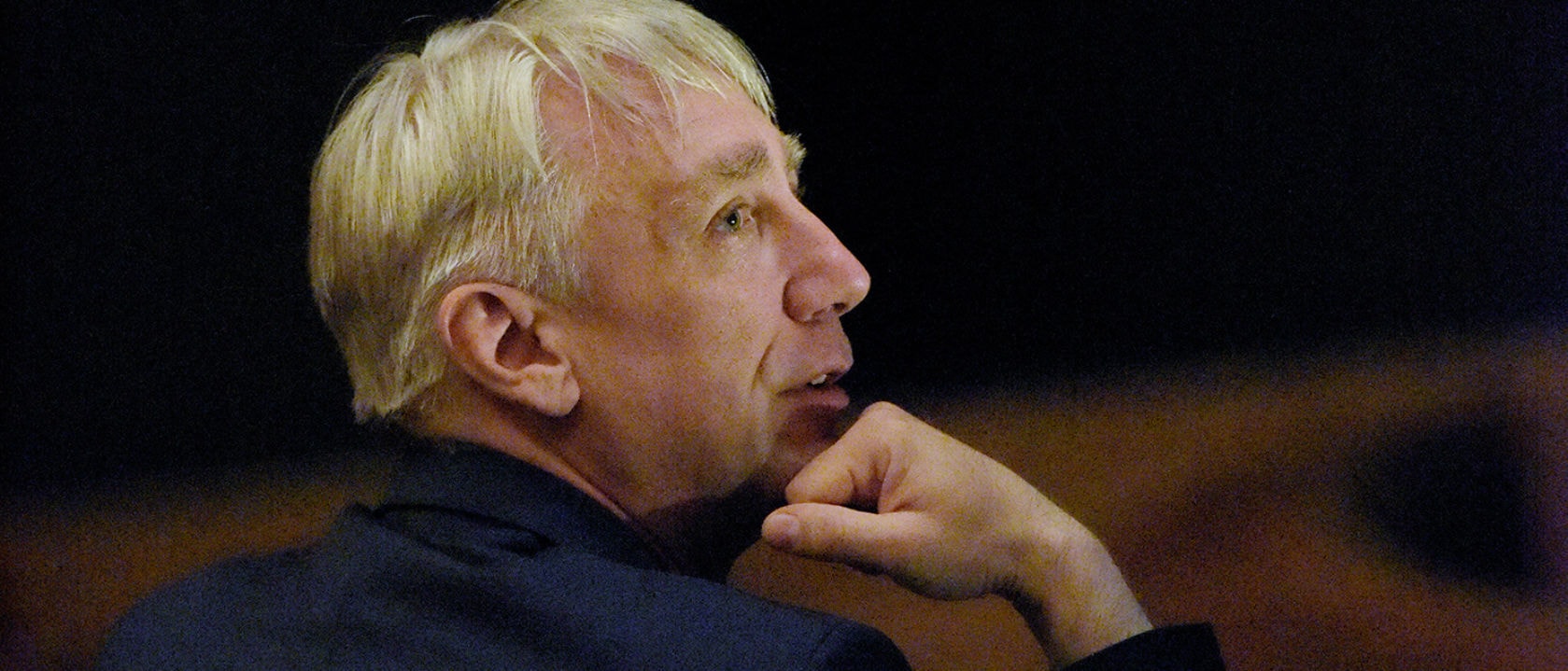 Current as of August 2019
After working for several years as a production assistant and director in Zittau and Frankfurt an der Oder Andreas Kriegenburg joined Berlin's Volksbühne am Rosa-Luxemburg-Platz in 1991, remaining the company's full-time director until 1996. His production of Büchner's Woyzeck was selected for the Berlin Theatre Festival. He held a similar position at the Hanover State Theatre from 1997 to 1999 and at the Vienna Burgtheater from 1999 to 2001. From 2001 to 2009 he was head of production at Hamburg's Thalia Theatre. In addition to his work in Hamburg he also directed a number of productions at the Munich Kammerspiele: Aeschylus's Oresteia (2002), Hebbel's Die Nibelungen (2004), Chekhov's Three Sisters (2006) and a staged reworking of Kafka's Der Prozess (2008) were additionally seen at the Berlin Theatre Festival. In 2009 he and the company's intendant Ulrich Khuon moved to the Deutsches Theater in Berlin. He remained in Berlin as the company's resident director until 2013/14.
Andreas Kriegenburg made his Salzburg Festival debut in 2014 with Ödön von Horváth's Don Juan kommt aus dem Krieg. His most recent work includes Sartre's Les Mouches, Shakespeare's Twelfth Night and García Lorca's La casa de Bernarda Alba and Yerma at the Dresden Staatsschauspiel, Goldoni's Il servo di due padroni, Horváth's Glaube Liebe Hoffnung, Shakespeare's The Tempest, Patrick Marber's Three Days in the Country and Kleist's Amphitryon at the Frankfurt Schauspiel and Gorky's Vassa Zheleznova and Wilhelm Jacoby's and Carl Laufs' Pension Schöller at the Vienna Burgtheater.
As an opera director Andreas Kriegenburg made his debut with Orfeo ed Euridice in Magdeburg in 2006, following this up with Wozzeck, the Ring and Die Soldaten at the Bavarian State Opera, Otello at the Deutsche Oper in Berlin, Tosca in Frankfurt, Orlando, Così fan tutte and Don Giovanni in Dresden, Die Frau ohne Schatten at the Hamburg State Opera and Lady Macbeth of the Mtsensk District at the 2017 Salzburg Festival. His productions in 2018/19 included Les Huguenots at the Paris Opéra, an adaptation of Dostoevsky's The Gambler at the Residenztheater in Munich, Jörg Widmann's Babylon at the Berlin State Opera and Ibsen's Peer Gynt at the Frankfurt Schauspiel.
His Munich production of Die Nibelungen was awarded the coveted Nestroy Theatre Prize as the best German-language production of 2005, while his Hamburg production of Dea Loher's Das letzte Feuer received the Faust German Theatre Award in 2008. His production of Loher's Diebe at the Deutsches Theater in Berlin caused a sensation when it was performed at the Cameri Theatre in Tel Aviv. It was also seen at the 2010 Berlin Theatre Festival and at the Mülheim Theatre Festival, where it was awarded the audience prize. For his productions of Kleist's Prinz Friedrich von Homburg and Loher's Diebe Andreas Kriegenburg was voted Designer of the Year in a poll of critics for Theater heute in 2010. His Bavarian State Opera production of Die Soldaten was voted Production of the Year by Opernwelt in 2014.