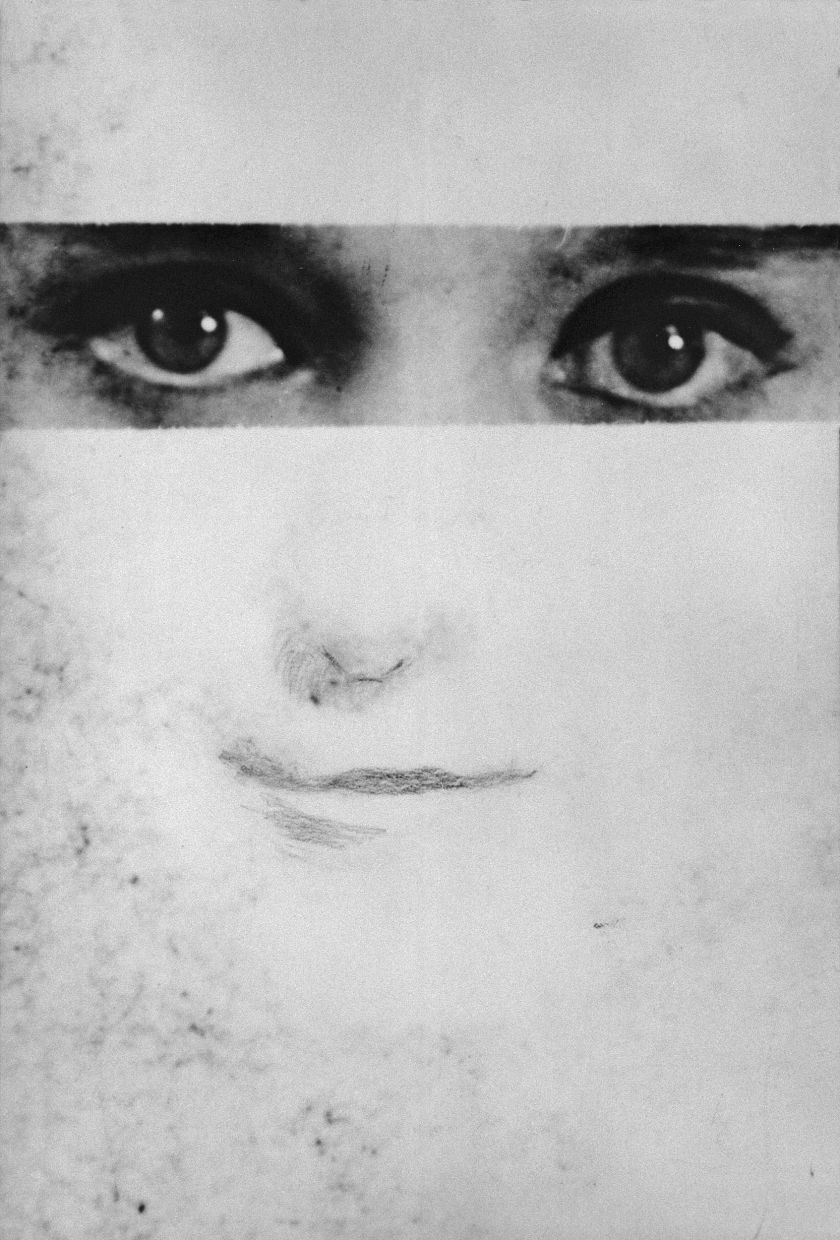 Man Ray, Illustration for Aurélien by Aragon, 1944,
© Man Ray 2015 Trust / ADAGP — Bildrecht, Wien — 2019, Foto: Telimage, Paris
'Some kind of human company is necessary to cross this border!'
EVERYWOMAN
You ambush me in the prime of my life
and won't grant me any delay?
DEATH
Hard luck. There's no point crying or praying.
Your journey has to begin right now.
EVERYWOMAN
I can't, not all alone.
Besides, you're asking the impossible.
Some kind of human company
is necessary to cross this border!
Can one lead a good life in a bad life? And if so, how is this good life supposed to work out if every movement in the shifting sands of capitalism only leads to an ever-­deeper entanglement in the bad life? With Everywoman, actress Ursina Lardi and director Milo Rau proceed from a classic motive of world literature: Everyman, in which the title character, faced by death, goes about taking stock of his life. Money, sex, parties and as much work as she wanted — Everywoman has possessed everything and done everything. She has played every social role and seen every city on earth. She has no sense of morality or measure. But when she is confronted with her own mortality, she realizes that she has to change her life. But how?
As in Compassion. The History of the Machine Gun, which Ursina Lardi and Milo Rau developed together on research trips in the Congo and on routes taken by refugees in 2015/16, Everywoman is based on experiences from work and everyday personal life, but also draws on conversations that Lardi, Rau and their team will have during their creative process in Europe and in addition on an occupied plantation in Brazil. This is because Every­ woman is not only a symbol of a global elite sat at the top of our civilisation — a civilisation built on catastrophic self-­awareness and exploitation of others. At the same time, the piece is an interroga­tion of its creators' own work as well as the power and meaning of art. What really matters? Can theatre under capitalism be more than an exploitation of ourselves and others? And if so, what more can it be? What would constitute a human-focussed, post­-capitalist co­existence on, off and in front of the stage?
The Swiss director, author and essayist Milo Rau studied sociology under Pierre Bourdieu and Tzvetan Todorov, among others, as well as German and Romance studies. Now considered one of the most important and also most political theatre makers in Europe, he was presented with the prestigious World Theatre Day ITI Prize in 2016, at that time the youngest recipient of this honour. His play Five Easy Pieces was the first international production to be awarded the Special Jury Prize from the Belgian Prix de la Critique Théâtre et Danse and was subsequently invited to Berlin's Theatertreffen in 2017. Rau has created over 50 plays, films and actions that were shown at several international stages and festivals. He was appointed artistic director of NTGent, the city theatre in Ghent, in 2018 and has been working together closely with the actress Ursina Lardi for many years.
Christian Tschirner
Translation: Sebastian Smallshaw