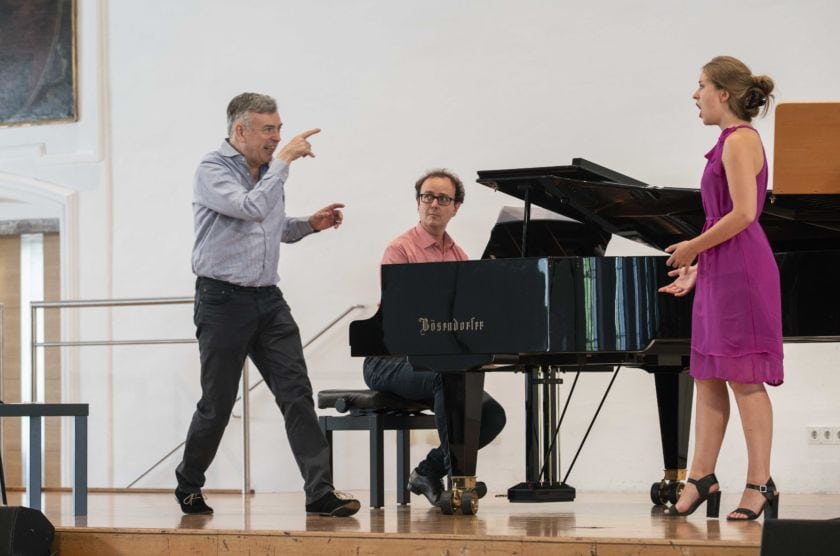 Supported by the KÜHNE-FOUNDATION
With the Young Singers Project the Salzburg Festival has created a high-powered platform for the promotion of young singers, which in 2019 can look back on eleven successful years.
Young singers are selected through international auditions, and participants of the scholarship receive the opportunity to work with Festival artists. The curriculum does not only include musical education and repertoire expansion, but also staged rehearsals, language coaching and Lied interpretation. The master classes led by renowned Festival artists and the clear practical connection with the Festival make the YSP an educational programme that has become an international benchmark and model.
The participants of the Young Singers Project perform in the world premiere of the opera for children Der Gesang der Zauberinsel by Marius Felix Lange and appear in further Festival productions during the 2019 season. In a final concert, the participants of the YSP present themselves to the public.
You want to learn more about this years young singers? Get more information about the participants of the Young Singers Project in the Festival Summer 2019 on this site.