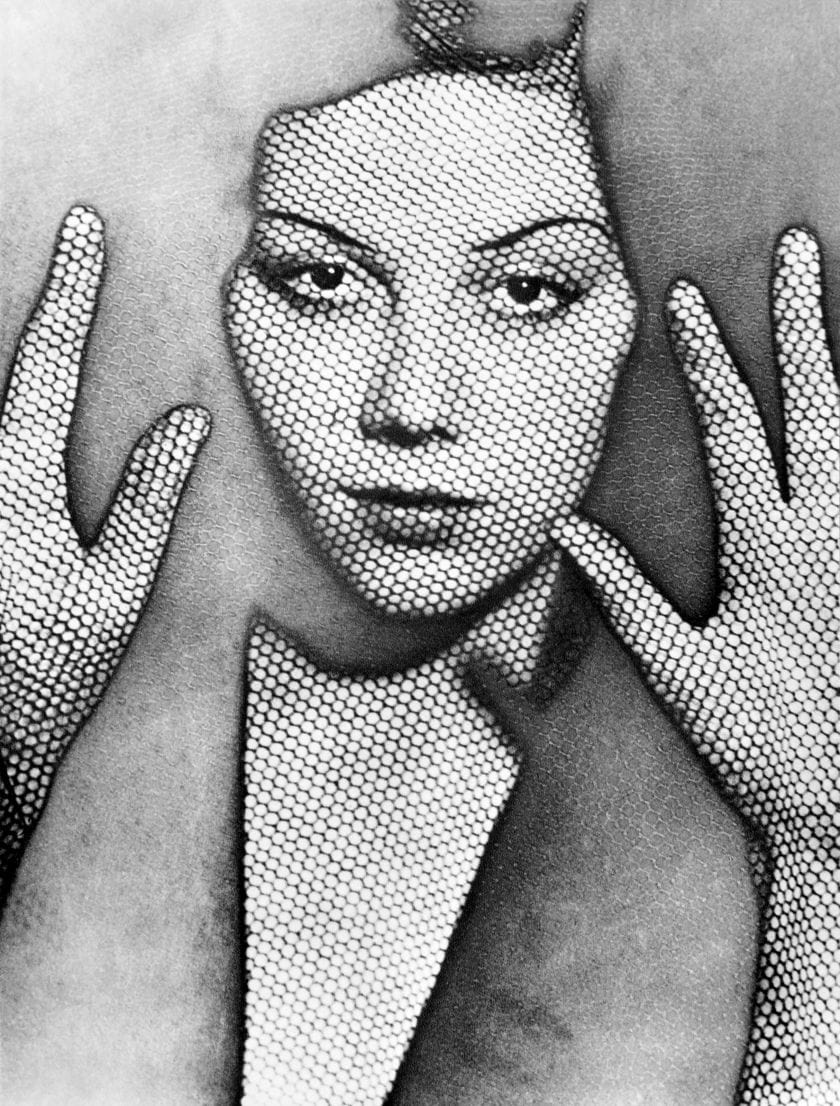 Man Ray, The veil, 1931,
© Man Ray 2015 Trust / ADAGP — Bildrecht, Wien — 2020, Photo: Telimage, Paris
'A bastard has defiled the throne of England, /
a noble-hearted nation is deceived /
by a cunning cheat: if there were any justice /
it would be you who should be lying here, /
before me in the dust. I am your King!'
The last 15 years of Friedrich Schiller's life were marked by extremes: the author's creative powers were truly formidable, but he was also plagued by various illnesses that hindered him from working. The most ruthless of these, tuberculosis, eventually led to his death in 1805. For over a decade, from 1787 to 1798, he had turned away from writing plays; then, his later works poured out in a final, feverish burst of creative energy. In just five years he wrote Wallenstein, Maria Stuart, The Maid of Orleans, The Bride of Messina and William Tell. In the decade beforehand – during his break from playwriting, and health permitting – he devoted himself to his famous philosophical papers on art and theatre.
Some of the ideas he wrote in these essays can seem astounding: in On the Sublime, Schiller draws on a medical metaphor in order to illustrate the relevance of theatre for people and society at large: 'The pathetic is an inoculation against unavoidable fate, whereby it deprives it of its malignancy'. Translated into contemporary terms, he is arguing that the excitement of watching a theatrical performance and being part of an audience is like a vaccination against the often calamitous vagaries of life. Schiller, a trained physician, meant it literally: for him, the theatre was a big vaccination centre that one only has to visit regularly enough to be equipped to handle the catastrophes that fate inflicts, or to counter the escalations of one's suffering.
After the many months in which people have had to manage without the dramatic arts, the Salzburg Festival resumes its annual mission of vaccinating through theatre in 2021. The programme includes Schiller's Maria Stuart – probably the world's most famous theatrical tale of two queens – in a co-production with the Burgtheater in Vienna. The Scottish queen for whom the play is named has asserted a claim to the English throne, on which Elizabeth sits. After two decades in English imprisonment and a trial that has sentenced her to death for high treason, Mary finds herself in a desperate position. Could one of the numerous Catholic attempts to free her succeed? Will the English really dare to execute an anointed monarch? Mary's Anglican opponent, Elizabeth, is hesitant, but faces mounting pressure from her courtiers, who advise her to finally sign the death warrant. Mary Stuart is a political thriller, a work that takes historical licence, and an impassioned reflection on questions that troubled Schiller throughout his life: what is freedom? How does politics operate? And how can the theatre immunize us against the deadly virus of power?
In 2021, this late work by Schiller will receive its first production in the 100 years of the Salzburg Festival's history. It will be staged by Martin Kušej, artistic director of the Burgtheater in Vienna, and stars the peerless actresses Bibiana Beglau as Elizabeth and Birgit Minichmayr as Mary Stuart.
Alexander Kerlin
Translation: Sebastian Smallshaw