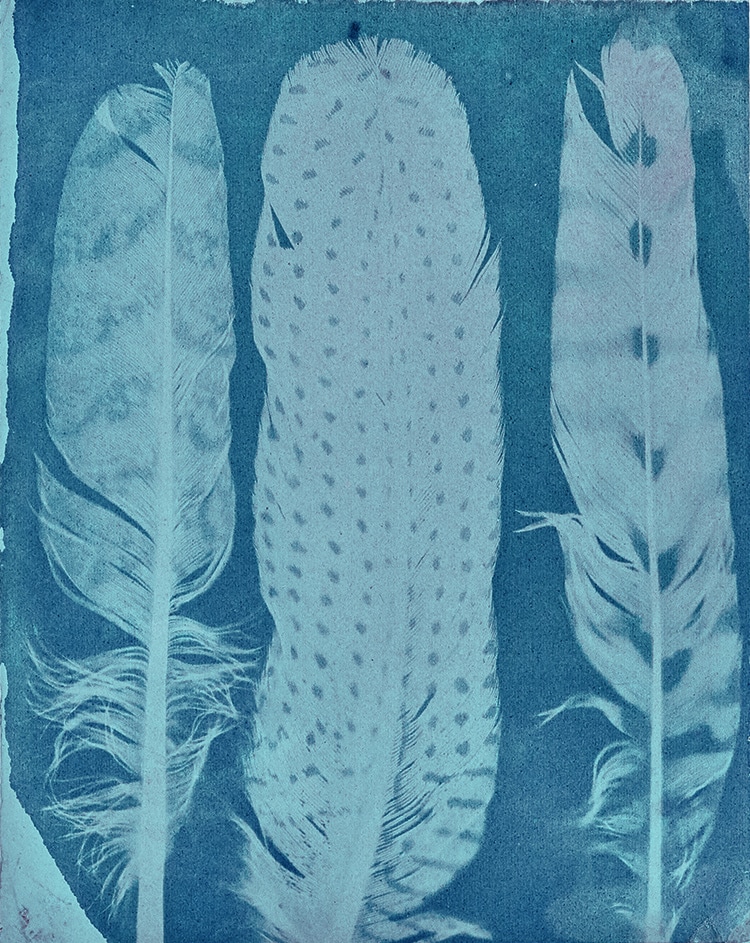 [Three Feathers], 1840/41, Blaudruck © The J. Paul Getty Museum, Los Angeles
Ich kam nach Hause ganz traurig wieder — und dachte über die schreckliche Verantwortung nach, die der Interpret eines großen Werkes hat! Man mag es kaum sagen, wir können ein Meisterwerk mit unserer Unfähigkeit töten! Aber wie schön ist es auch, dieses Gewicht tragen zu können!

Pauline Viardot an Julius Rietz, 1860
Opera productions in the 19th century did not focus exclusively on Romantic subjects. The rediscovery of Gluck's operas by Berlioz, for example, reflects a tendency to fall back on classical and mythological themes as well. Berlioz, Meyerbeer and Gounod were among the 19th-century operatic composers who did most to promote these neoclassical trends.
But there is no doubt that it was Pauline Viardot who played the most significant role in cultivating the 18th-century operatic legacy. Her interpretation of Gluck's Orpheus was legendary, but she also championed the music of Handel, a composer whose operas were largely neglected in her day. The Handel aria that she probably sang most often was 'Lascia ch'io pianga' from Rinaldo. 'I wouldn't like to die before hearing you sing "Lascia ch'io pianga" once more for me', George Sand wrote to her in December 1847. Viardot had first included this aria in the programme of her first recital tour in 1838 and it became a regular part of her concert repertoire, including a version
orchestrated by Meyerbeer. And in around 1850 Gounod produced an orchestral version of 'Verdi prati' from Alcina that arguably showed off Viardot's rich-toned mezzo-soprano voice to its greatest advantage.